Innovative
Technology & Solutions Delivered.
Connecting People with Information
Enabling Data Driven Decisions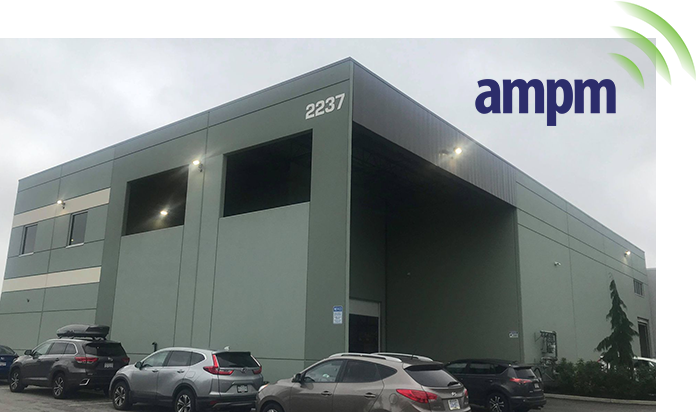 Your Trusted Advisors in Workforce Communications & Technology
AMPM works with you to understand your business objectives and align the right technologies and software solutions that will achieve your goals. Together with our leading industry partners, we bridge the successes of yesterday with future technology and workforce solutions for tomorrow. Today, the success of operations are about managing the connectivity across all channels, and no one does it better than AMPM.
About Us
AMPM Mobile is Your Complete, Full-Service Workforce Mobility Provider
Our comprehensive solutions include the support you need and the technology you trust
Our unique solutions model goes beyond implementation and ensures that our customers feel fully supported and confident in the path forward to achieving their operational goals

Needs Analysis & Evaluation
Deploying mobility requires an understanding of the many variables that need to be taken in to account for successful implementations. AM/PM can help you through those unique challenges from security and form factor consideration to device management, workflow and application development.

Proactive Testing & Deployment
When deploying new technology, successful initial deployment is fundamental to user adoption and ultimately the projects' success. We ensure everything is tested, validated and aligned to the user communities' requirements prior to deployment to ensure this outcome.

Personalized Training
Working with all the stake holders being affected by the technology deployment, we ensure customized training unique to the individuals job function. With the users firm understanding and familiarity of the system, acceptance and adoption is greatly increased

Nationwide Support
The technology deployment is only the beginning. Maintaining and supporting the system is paramount to maintaining the systems efficiency and user productivity. AM/PM provides Nation wide on-site service and support to ensure any defective equipment is dealt with promptly minimizing impact to your business.

Knowledge of the Industry
Since our inception in 2005 AMPM Mobile has a proven track record of deploying mobility and data collection systems into enterprise environments across Canada. Allow us to leverage our vast industry experience and align our technology suite to your business objectives.
Proudly Canadian
From our unique geography and climate to our certification, monetary exchange and regulatory requirements, we understand how best to deploy and support technology to our Canadian customers. AM/PM takes best of breed technologies and aligns them in to the unique requirements of the Canadian enterprise market.
Ready For a Solution? We're Here to Help.
Get in touch to start a discovery call with our experts.
Our Tailored Industry Solutions
We Understand and Listen to Your Challenges to Develop Solutions That Meet Your Goals

Access Control & Security







Click and Collect / Curbside Pickup

Contactless Point of Sale

Contactless Signature Technology

Direct Store Delivery (DSD)

Disinfectant & Antimicrobial Solutions





Healthcare Tracking Solutions





Medication Administration






Package Tracking Solutions


Personal Protective Equipment (PPE)




Real-Time Location System (RTLS)




Time & Attendance Tracking Solutions




Wristband Printing Solutions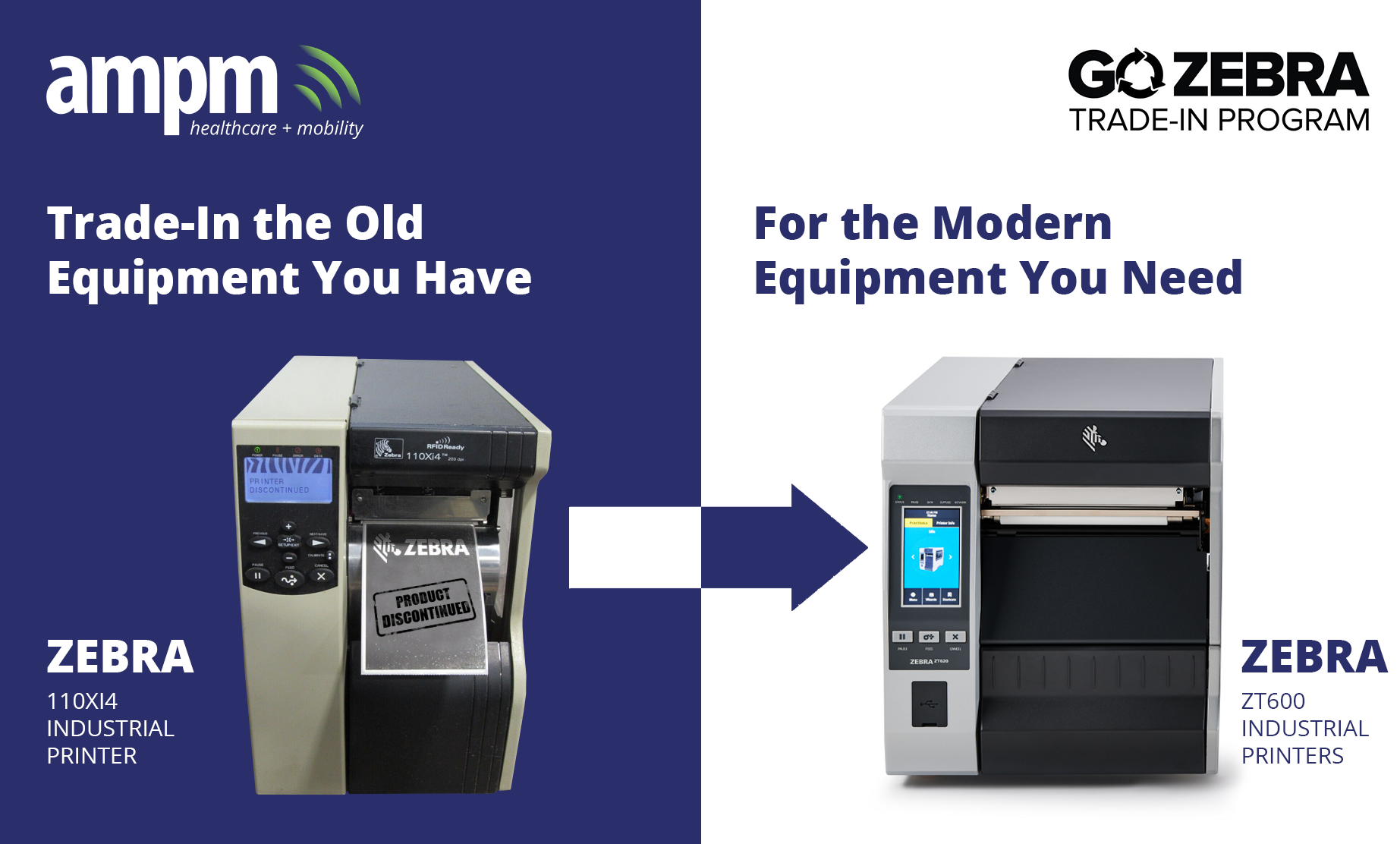 GO Zebra Trade-In Program
Sustainably Recycle Outdated Equipment and Unlock the Benefits of Modernized Technology For Less
How well your front line performs depends greatly on the technology used by your team. If it's outdated, it's not made to outsmart errors, delays, and modern complexity. Give your staff the tools to get the job done quickly with more accuracy than ever before. Go from lagging legacies to leading-edge solutions with AMPM, your trusted Zebra partner in Canada. Get in touch to save big and upgrade with the GO Zebra Trade-In Program today.
Trade-In Equipment
Download Brochure
Fully dedicated to the unique needs of your business.
Get one step closer to finding the right solution for your business. With access to the leading technology and systems, receive a free assessment now on how AMPM can help improve your workflow, alleviate your challenges and increase overall production.
AM/PM Mobile is Your One-Stop Mobile Solution Source
From Manufacturing to Healthcare, discover what makes us the experts in the wireless mobility solution
Learn More