Barcode Scanners
Print confidently, securely, and for less with AMPM's range of printing and labelling technology.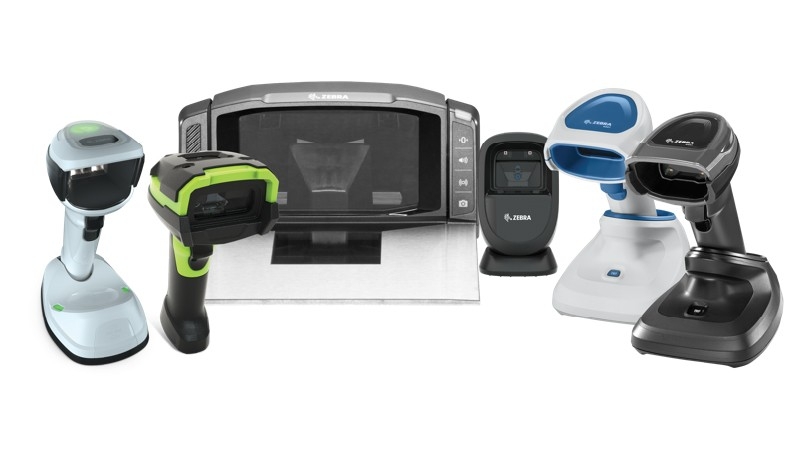 Get Unmatched Scanning Performance with AMPM
AMPM offers a full line of 1D and 2D corded and cordless barcode scanners that will meet any scanning challenge in a variety of environments, whether retail, healthcare, warehousing and distribution or manufacturing. Contact us to order or learn more about our product selection from the industy's leading brands today.
Contact Us
Corded Scanners
A full line of general purpose and rugged handheld scanners to help businesses with their need for day-to-day barcode reading applications. They - are ideal scanning solutions for point of sale, inventory and asset tracking, library, manufacturing and work in process applications. Confidently scan anything - even damaged or poor-quality barcodes - in every environment.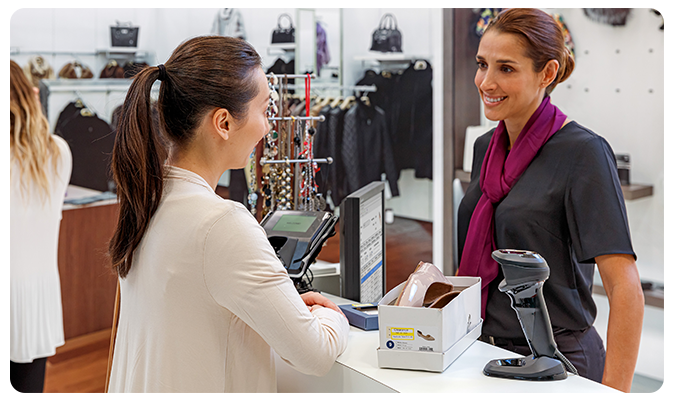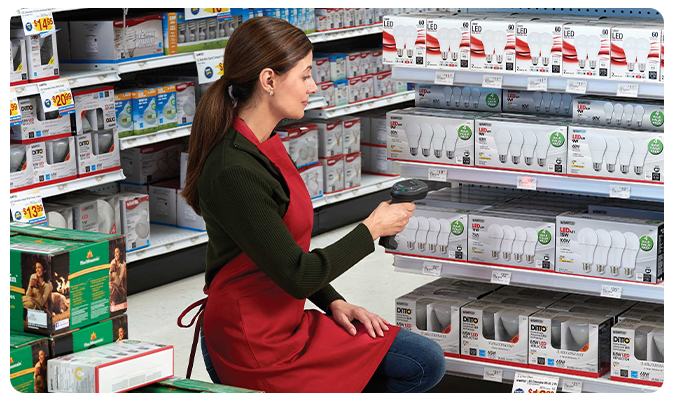 Cordless Scanners
Cordless or wireless bluetooth scanners have become much more common and affordable. Get rid of needless cables behind and around your counter. When your business demands the ultimate in performance, workforce productivity and customer service, check out AMPM's full line of cordless scanners designed for use in every environment.
Wearable Scanners
Maximize productivity wherever intensive scanning is crucial to your business success. Provide your users with the ability to capture 1D and 2D barcodes at close range and on the top shelf of a rack 12.2m away all while maintaining a hands-free operation. Use it anywhere — from warehouse aisles, freezers and coolers to the seat of a fork truck and out on the dock in rain, snow, blazing summer heat or subzero winter cold. The most convenient way for users to capture barcodes.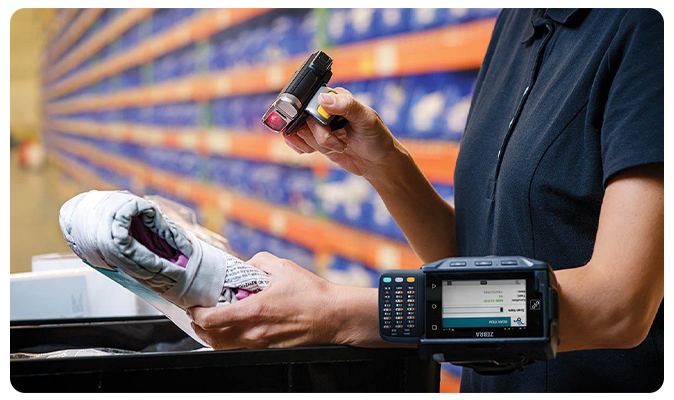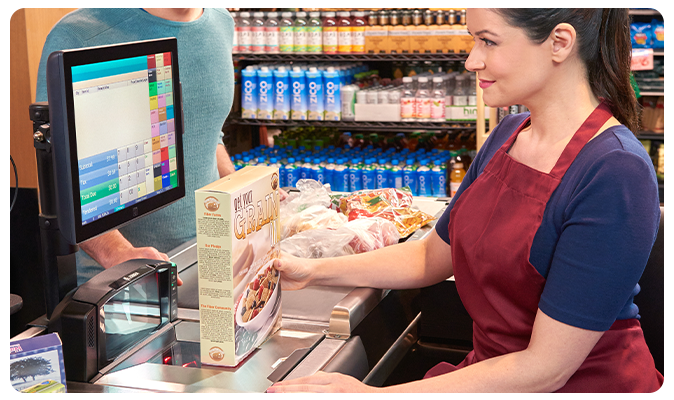 In Counter Scanner Scales
Ask us about next-generation multi-plane 1D/2D bioptic incounter imagers that take scanning performance and simplicity to the next level for faster-than-ever checkout in cashier-manned and self-checkout lanes. Colour camera enables product recognition and identification for faster checkout and loss prevention applications.
Portal & Stationary Scanners
Fixed industrial scanners are specifically designed for applications that are not permanently monitored by operators and are used in a wide variety of industries. Automatically track and trace items from production to distribution. Easily keep track of every part and package with a model for every application. Let AMPM help you maximize your organizations capabilities with innovative stationary industrial scanning technologies.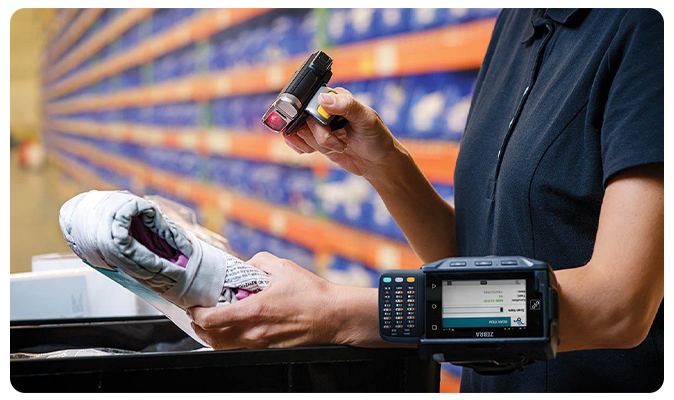 Recycle Your Outdated Barcode Scanners Sustainably & Earn Rebates
Upgrade your technology for less with AMPM
Trade-in your current outdated devices, from any manufacturer for the latest in rugged, efficient and productive Zebra performance to empower your workers. Receive rebates of up to $25 USD when you exchange older scanners for Zebra's next-generation scanner technology.
Learn More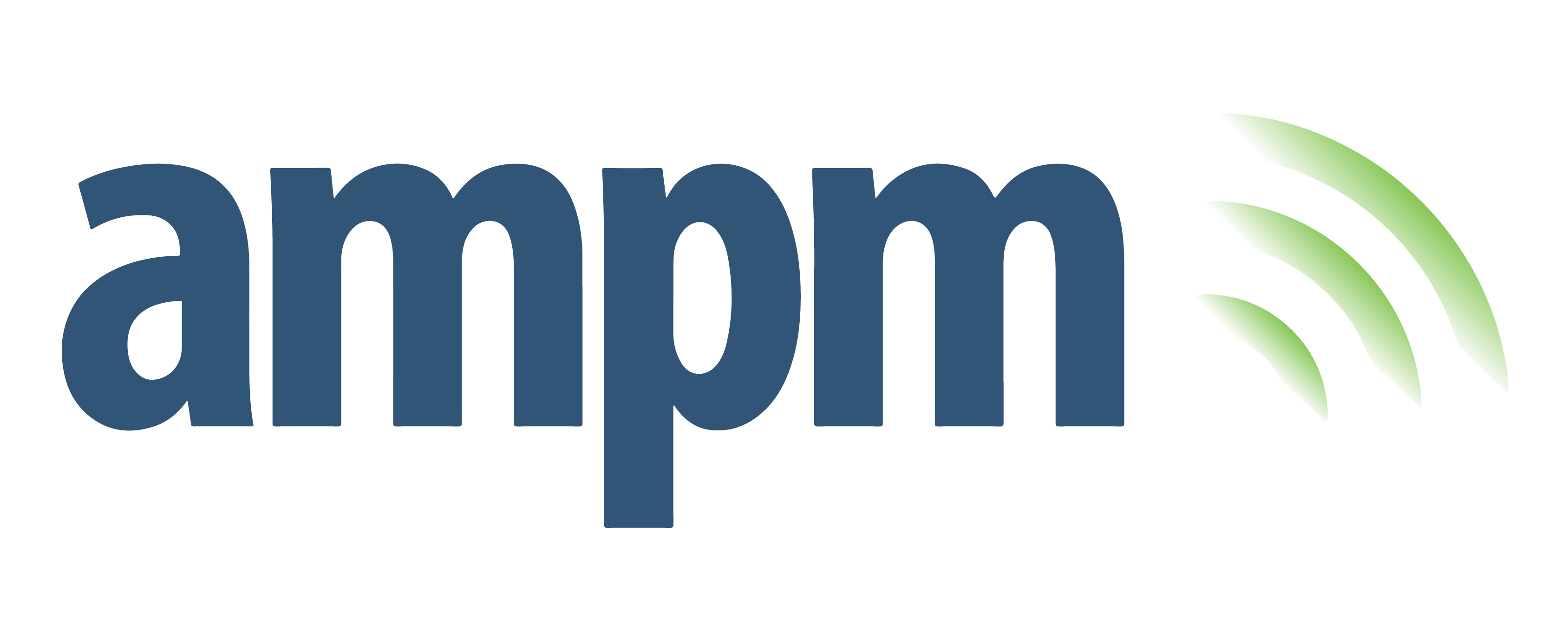 Delivers You More Value, Experience & Support
Access to the Top Brands
Every day you expect convenience, reliability and accuracy from your technology. That's why AMPM is partnered with the leading top-tier brands to help your business perform at peak efficiency. From barcode scanners to receipt printers, find the robust software and hardware options shaping the industry.
Personalized Training
There can be some hesitation when it comes to deploying new technology. Will my team learn the new tool quickly? Will it roll our smoothly unaffecting my operations? AMPM offers customized training to ensure the adoption process is as seamless as possible. We provide the hands-on training to make your new systems a success.
Nationwide Support
The technology deployment is only the beginning. AMPM provides nationwide on-site service and support to ensure any defective equipment is dealt with promptly minimizing impact to your business. Receieving support has never been easier with our 24/7 live call centre and certified technicians available in Canada from coast to coast.
Knowledge of the Industry
Since 2005, AMPM Mobile has a proven track record of deploying mobility and data collection systems into businesses of all sizes across Canada. Together we will find the right solutions with our consultative approach to maximize your efficiency and boost your profits. Allow us to leverage our vast industry experience and align our technology suite to your business objectives today.
Helping companies find the best technology to boost their business
Get in touch with an AMPM Expert today to discover how a small technology change or upgrade can significantly improve your bottom line.
Find a huge selection of barcode scanners at
Discover barcode scanners designed to meet a wide range of scanning needs, applications and budget at AMPM Mobile today.
Talk to an Expert