Printing & Labelling
Print confidently, securely, and for less with AMPM's range of printing and labelling technology.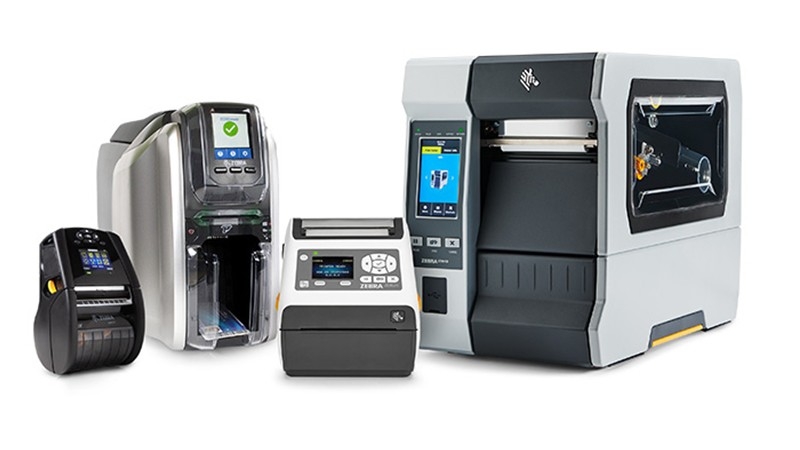 Flawless Printing Technology for All Your Operational Needs
At AMPM, we understand that your staff doesn't have time for printing failures and lost connectivity. Printers should perform flawlessly on demand; when they're down, so are your operations. Skip the stress with the top printing and labelling solutions from the brands you know and trust at AMPM today.
Contact Us
Labelling Supplies
AMPM will ensure that your label supplies are matched and designed to work at optimal efficiency with your printer – giving you thermal printing solutions that simplify operations and reduce your total cost of ownership. AMPM is your one-stop-shop for barcode labels, media tags, RFID labels, and patient wristbands.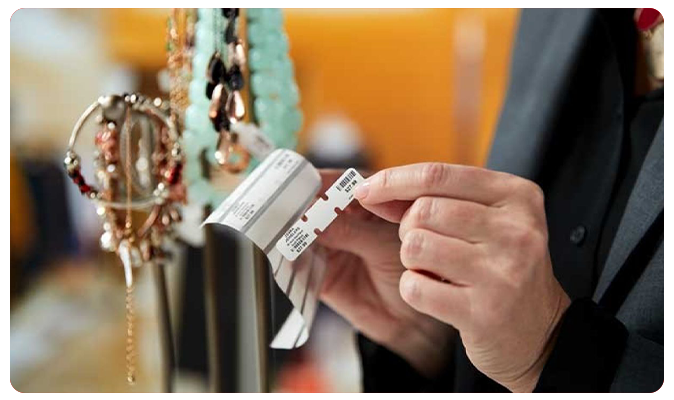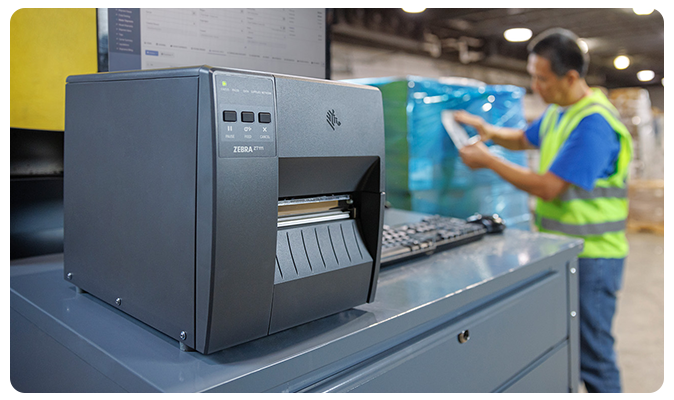 Label Printers
Label Printers for every Environment
Label printers designed for harsh and demanding environments. With rugged durability and future-proof adaptability, our user-friendly line of barcode label and RFID printers are designed to provide 24/7 reliability. Don't compromise, choose Zebra for your high- to mid-volume applications.
Mobile Printing
Improve Productivity and Accuracy
Mobile printers increase employee productivity and accuracy by enabling portable printing of barcode labels, receipts, and RFID tags at the point of application. Check out our broad offering of mobile printers that will meet every price point for every industry as well as accessories to provide a complete portable solution.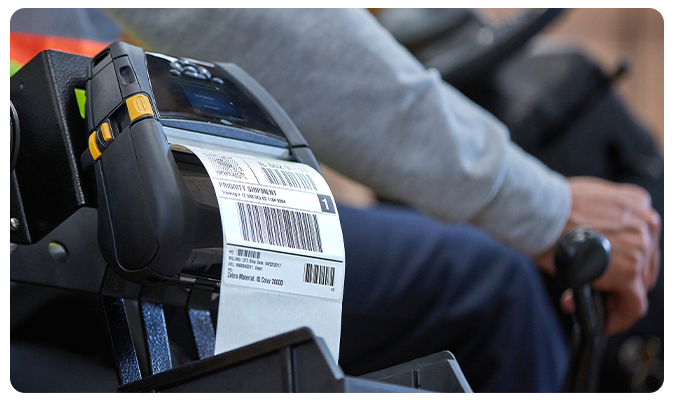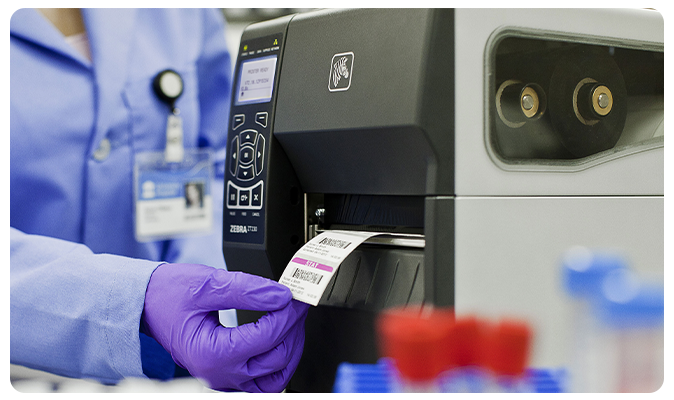 Colour Printing
Make professional labeling easy and cost effective
Increase productivity and reduce the cost of using pre-printed labels with AMPM's colour printing solutions, delivering dependable, commercial inkjet printing with fast-drying, durable colour inks.
Wristband Printing
A Wristband Printer for Healthcare
Zebra's ZD510-HC wristband printing solution utilizes easy-to-load cartridges containing the only antimicrobial-coated wristbands on the market Zebra's Z-Band® wristbands. Also capable of printing wristbands for amusement, water park and entertainment applications.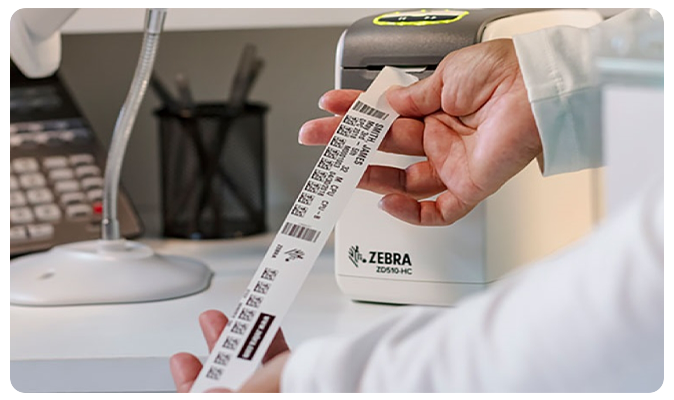 Recycle Your Outdated Barcode Scanners Sustainably & Earn Rebates
Upgrade your technology for less with AMPM
Trade-in your current outdated devices, from any manufacturer for the latest in rugged, efficient and productive Zebra performance to empower your workers. Receive rebates of up to $650 USD on 32 of Zebra's powerful printers for a limited time.
Learn More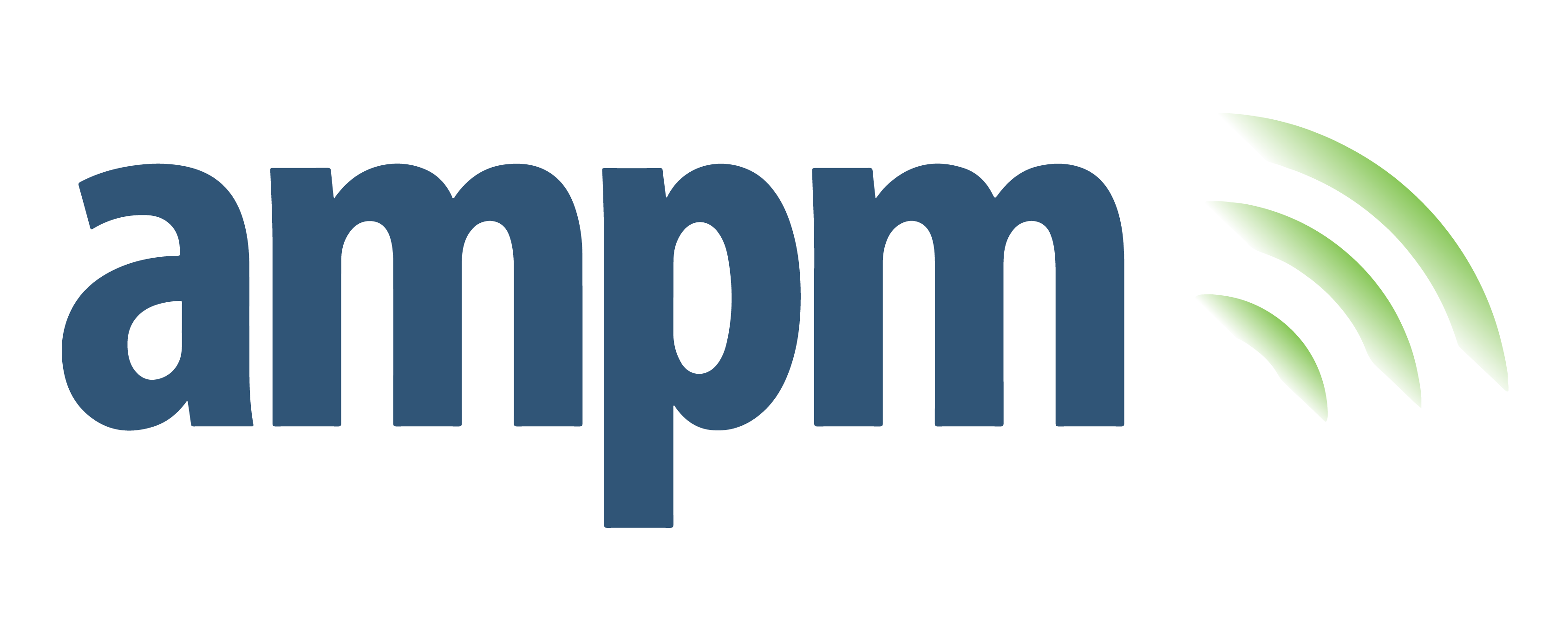 Delivers You More Value, Experience & Support

Access to the Top Brands
Every day you expect convenience, reliability and accuracy from your technology. That's why AMPM is partnered with the leading top-tier brands to help your business perform at peak efficiency. From barcode scanners to receipt printers, find the robust software and hardware options shaping the industry.

Personalized Training
There can be some hesitation when it comes to deploying new technology. Will my team learn the new tool quickly? Will it roll our smoothly unaffecting my operations? AMPM offers customized training to ensure the adoption process is as seamless as possible. We provide the hands-on training to make your new systems a success.

Nationwide Support
The technology deployment is only the beginning. AMPM provides nationwide on-site service and support to ensure any defective equipment is dealt with promptly minimizing impact to your business. Receieving support has never been easier with our 24/7 live call centre and certified technicians available in Canada from coast to coast.

Knowledge of the Industry
Since 2005, AMPM Mobile has a proven track record of deploying mobility and data collection systems into businesses of all sizes across Canada. Together we will find the right solutions with our consultative approach to maximize your efficiency and boost your profits. Allow us to leverage our vast industry experience and align our technology suite to your business objectives today.
Whenever Businesses Find Their Advantage, AMPM is there
Get in touch with an AMPM Prin􀆟ng expert today to discover how a small technology change or upgrade can significantly improve your bo􀆩om line.
Find leading printing solutions at
Whether you need a thermal printer or label printer, find the right option for your business at AMPM today.
Talk to an Expert